Access Technology sells and supports 3CX, a leading Voice over IP phone system.  Access Technology is a 3CX Silver Partner and has demonstrated an advanced level of sales and support for their product.   The following are some of the major corporations that use 3CX.

There are many reasons why your organization should consider a Voice Over Internet Protocol (VoIP) telephone solution. Traditional phone lines require drilling for wall jacks, dedicated wiring closets, and rigid floor plans. VoIP is different as it's easy and flexible. (Download the 2020 3CX Brochure)
Features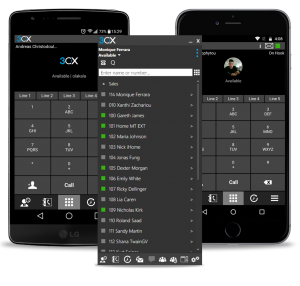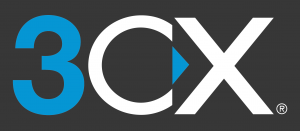 Includes a smartphone app which allows you to make and receive calls as though you were at work.
Unlimited long distance included (USA and Canada)
No contract, month to month service
Many advanced features like video conferencing, chat, and recording, interactive voice tree are all free
Local numbers and toll free numbers are available:  we will port your existing number(s)
Benefits
Customer service by real people; no phone tree
Low fixed monthly pricing
Excellent customer support
Free custom setup/configuration to meet your needs
Easy to maintain:  No technician needed to move locations or change users.
As your organization grows, it is easy to add new users. There is no wait time for the phone company to come out and install new lines.
All the usual telephone system features are supported such as welcome messages, hold music, search for extensions, etc.
Forward calls to field staff:  simple to forward incoming calls to field staff's cell phones.
Customer Relationship Management (CRM) connections: Many CRM tools will support inbound call ID record lookup which improves your sales and allows support teams to know who they are talking to.
Faxing:  receive and send faxes though a 3rd party app
Saves money
Free demo:  call us to let us set up a trial for you to explore the features
Ask about how our clients are using VoIP to grow their businesses and cut costs.
Contact us at 866-355-1189 or locally in Richmond at 804.320.8399 for more information to begin setting up your VoIP services now.