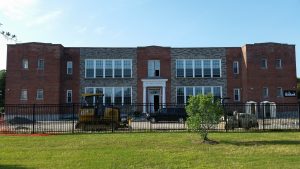 Tenant satisfaction leads to lower turnover rates which boosts your profitability!
Whether you want wifi in just the common areas or high-speed Internet available in all units, Access Technology has a solution for your multi dwelling project.  Our team will design a solution that allows you to add internet access where you want and control it as needed. We have the hardware for both outdoor and indoor installations and we also offer remote monitoring services. Tenants will love having wifi outside by the pool and in the indoor gym.
We offer free consulting for these services and work with multiple carriers in your area.
Some examples of our projects include:
Halifax Lofts, Halifax, Virginia
2000 Riverside Apartments in Richmond, Virginia
The Henry in Martinsville, Virginia
Dunes South in Nags Head, NC